IDAS Filter from Japan
IDAS filters effectively suppress stray light from cities and thus increase the contrast of astronomical objects. This enables photography and observation of faint nebulae even near cities.
IDAS filters are manufactured in Japan and offer very good optical processing for best possible results. Due to a high quality anti-reflective coating, disturbing reflections and halos around bright stars are significantly reduced.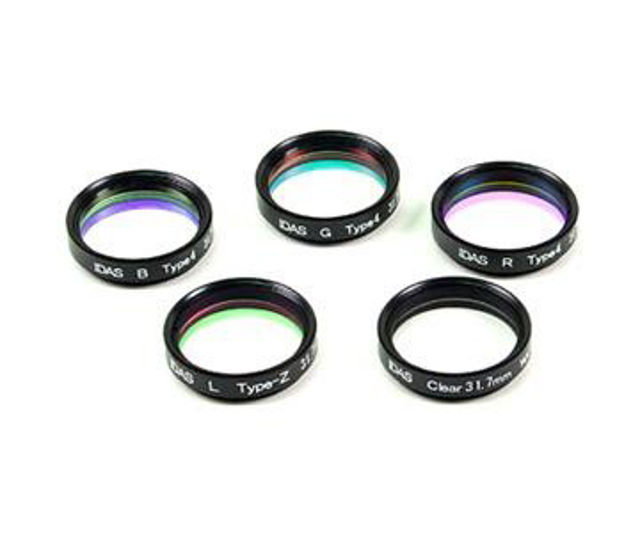 With this filter set, you can take visual RGB images, VIS-IR RGB images and, if using an optional IR pass filter, NIR RGB images.
color rendering similar to that of the human
versatile due to transmissions in VIS and NIR
suitable for cameras with 1.25" connection
reflex-reducing design
more durable coating for safer cleaning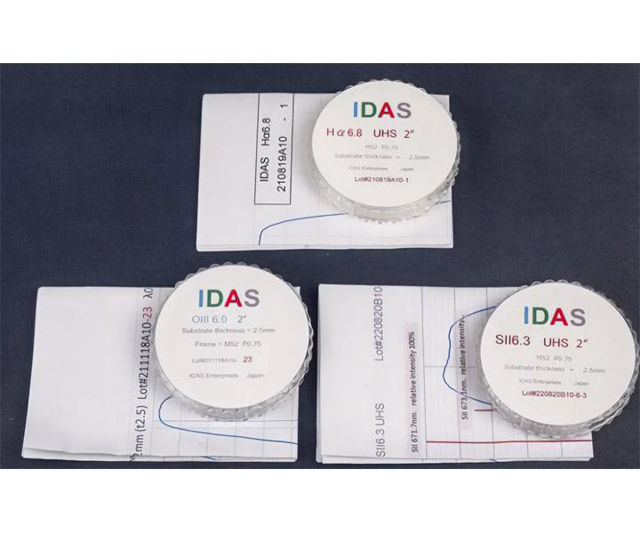 IDAS narrowband filter set for astrophotography - high contrast - also for fast telescopes - up to 70% transmission at f/2
H-Alpha 6.8nm, O-III 6.0nm and S-II 6.3 nm half width
2" mounted standard filter thread
Low profile filter mount - height only 6 mm
Reflection minimizing coating
no halo problem due to anti-reflective layer
Half-widths for wide range of applications
Can also be used on extremely fast telescopes
Made in Japan