Ritchey-Cretien
These telescopes are offered in closed tubes or as a truss tube telescope, parralactic or alt-azimuthal mounted or on Dobsonian mounts in many sizes and configurations .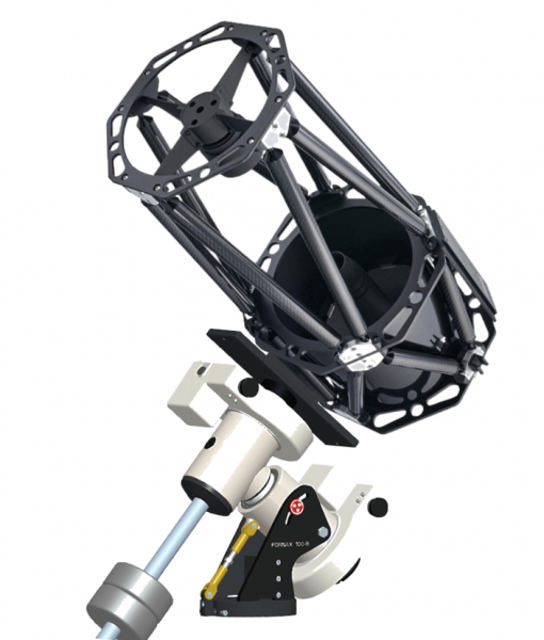 Fornax 105 parallactic GoTo mount with powerful 16" RC carbon truss tube for astrophotography and visual observation
The mount is intended for fixed installation in observatories
Carries telescopes up to 90 kg in weight - photographic up to 70 kg
Exact tracking +/- 0.5"

MC5 GoTo controller with handbox - approx. 50,000 objects in the database
Autoguiding connection
No disturbing gear backlash
Hyperbolic primary and secondary mirror for a large fully illuminated field of view
Carbon truss tube with 2 Losmandy Level dovetail bars
Large corrected flat field without need for additional correctors
99% dielectric high-reflectivity coating on main and secondary mirror for an even brighter image
Significantly shorter cooling down time through open construction and active primary mirror ventilation
Long back focus for correctors, reducers and also binoviewers
Delivery date : 1-2 months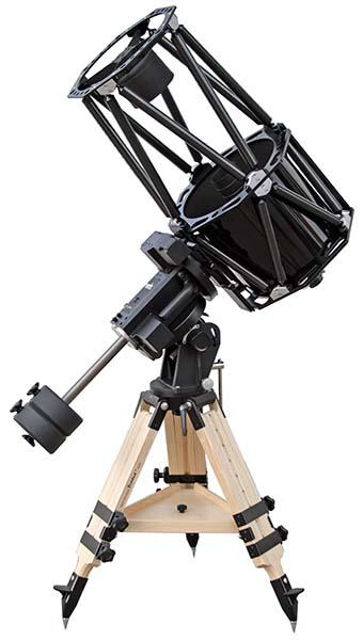 The TS 12" f/8 Ritchey-Chrétien Astrograph and the massive Skywatcher EQ8 Goto Mount is a dream telescope for astrophotography.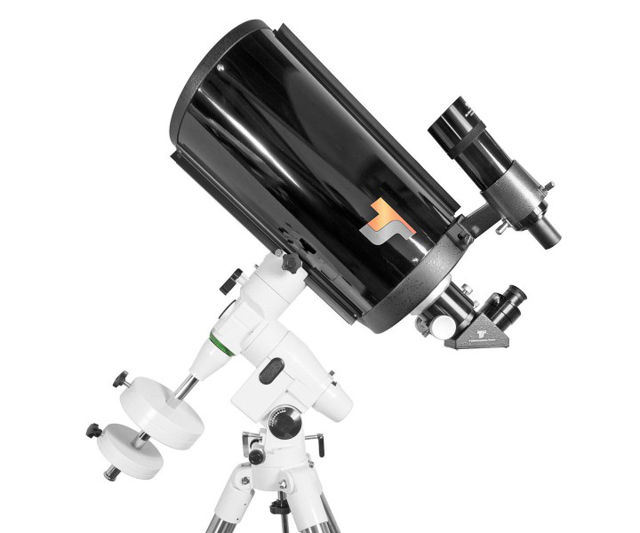 A really affordable RC Telescope with premium features for amateur astronomer who is into serious deep space imaging.